Yacht Owner Programme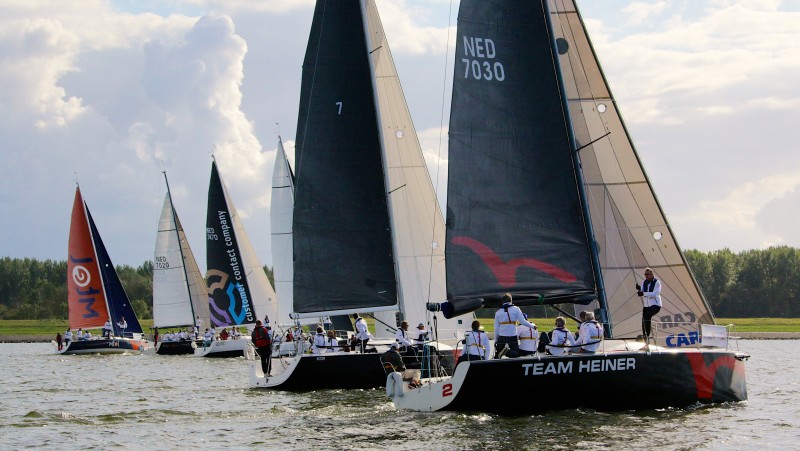 Those who have once sailed to win a race, know as no other, that yacht racing is the ideal way to allow a company to gain a positive profile with her clients and employees. There is a strong link between corporate life and sailing. The boat – your company, the sailing team – your employees, the weather conditions – the conjuncture, the sailing goal – your company goal, sailing passion – your company's passion. Team Heiner offers Dutch corporations a unique chance to launch a company yacht and anchor these metaphors within the company.
Within the Team Heiner Yacht Owner Program one has one's own 'company' racing yacht for (relational) marketing, team building and incentives use.
The principle is simple; either the company buys or leases, at attractive terms a J109, which you then can use for a number of different activities. Your yacht will be part of the Team Heiner fleet, which means Team Heiner will use your yacht for her own events and trainings. Team Heiner takes care of the insurance, berth, upkeep and possible repairs, that way you have nothing to worry about.
Our current Yacht Owners in possession of a J109 are: Beteor, Customer Contact Company, Management Drives and Stamhuis.