Sailing events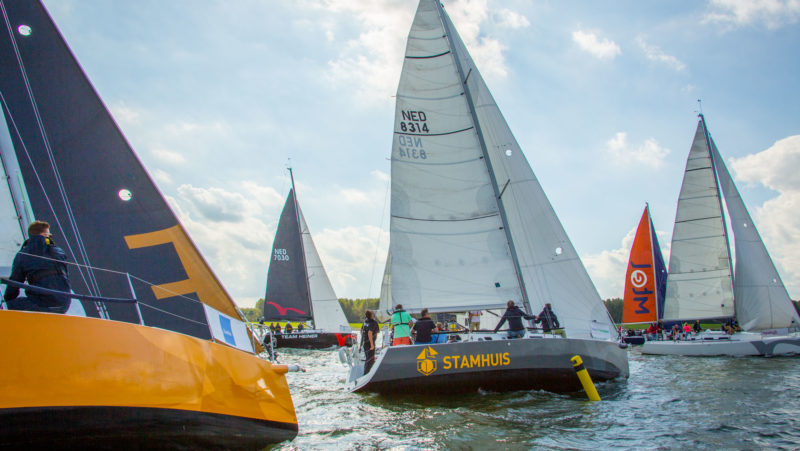 Extending your boundaries, being challenged and inspired, that is what it is all about at Team Heiner. We like to challenge you to step out of your comfort zone and do something you did not think you could do. Whether it is a day with customers, a business networking event or to give your employees a great day on the water. You will experience the excitement and sensation of sailing a regatta. A lasting experience that will strengthen your mutual relations.
Regardless of the type of event we allways start with a short introduction into the world of yachtracing followed by a 'fasttrack sailing course' in 10 minutes. After that you and your team get to work on the water off course you will be accompanied by an experienced Team Heiner skipper. He or she will teach you everything there is to know on how to sail the boat and what it takes to sail a regatta. And then it is up to you!
Depending on what you are looking for, we can offer you for example an Olympic Challenge, the Volvo Ocean Race experience or a one on one Matchrace Battle.