Conference venue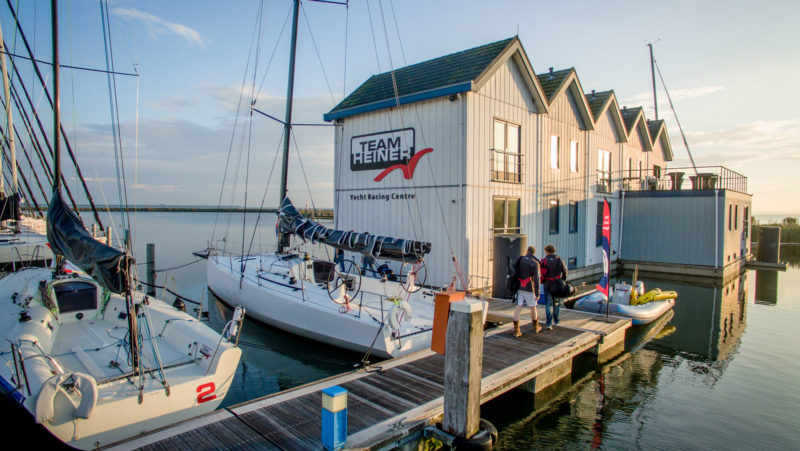 Instead of having your meetings in the office or on the moor, try our floating location on the IJsselmeer.
We are situated in Lelystad in the "Flevo marina". Where you can enjoy your meeting in the ultimate watersports atmosphere. Looking out over the IJsselmeer you'll see nothing but water and boats. You will litterally and figuratively broaden your horizon. Guaranteed that this will have a positive effect on every meeting.
To break the day you can off course go out sailing with one of our racing yachts and get some fresh air. A fresh breeze during the break, not only makes for a welcome alternation but also gives new energy for the rest of the day.
To organise your meeting at Team Heiner you have a choice of different spaces:
– the Upper Deck on the first floor
– the Lower Deck and/or the Pit on the ground floor