Team development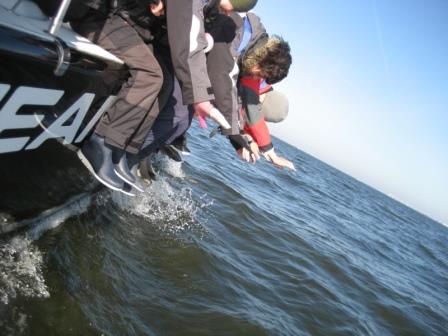 There is no such thing as an individual success! Any substantial success is created by people that inspire and challenge each other, share knowledge and experience, keep each other on the edge and focused. Cooperation is the basis for any form of success.
People work together everywhere in so many different ways. In most cases, there is a lot of room for improvement, with a great potential for better results. That starts by giving attention to the impact of cooperation. Creating the awareness that there will be no great results without proper training.
In the last twenty years we have been able to work with teams on the highest level in the world of topsports sailing and international business. From that experience we have formed an approach for the development of teams. A proven method for working towards success together. Attention is given to rational (goal, strategy, operation) as well as to emotional elements (dream, vision, feelings).
In our team programmes we inspire and learn teams to follow up on the development of their cooperation themselves and make that a continuous process of improvement. Leading to a higher level of success.