Team Heiner Talents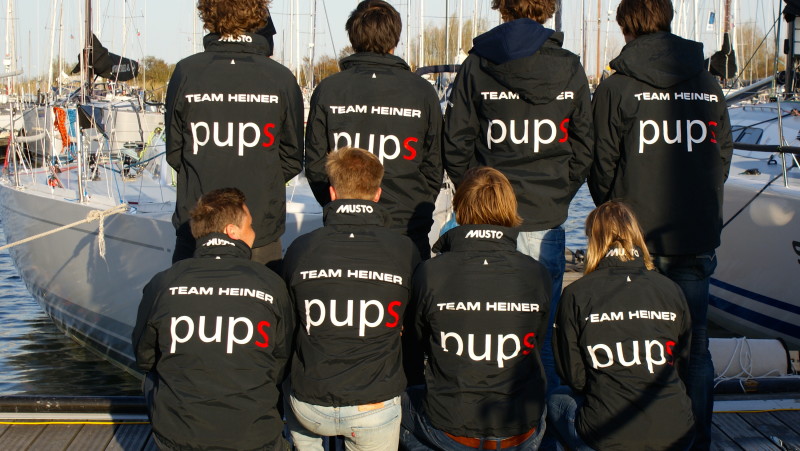 23 years old and younger, and full of ambition! That's the main idea of the foundation of the Team Heiner Talents. This institute has been founded especially for those boys and girls who love sail racing and already excel in it.
These young yachts(wo)men have the opportunity to develop their sailing skills on big boats to become the next best sailors in both short handed racing and match racing.
The Talents' course takes three years and includes all aspects of sailing a keelboat, like boat handling, sailing theoretics, individual knowledge, co-operation and group processes, boat maintenance, mastering all positions on board, racing by day, by night and at sea, boat delivery, safety, navigation and usage of engine.
Writing race reports and providing for sponsor activities are also aspects of the course. After finishing this three year course the Team Heiner Talents are ready for the real deal and are likely to reach the sail sport's top in various disciplines.
Team Heiner technically supports the Team Heiner Talents by providing them with sailing equipment and trainers. This special course couldn't exist without the support of our dedicated sponsors: Moving Intelligence, Kuiper Insurances, Flevo Marina, Reco, Magic Marine and Management Drives.
Roy Heiner: "Like us these sponsors strongly believe that the young of today are tomorrow's future. And it's our collective responsibility to offer them ample opportunities. In combination with the efforts of the young sailors tomorrow's champions will be created.