Nicholas Heiner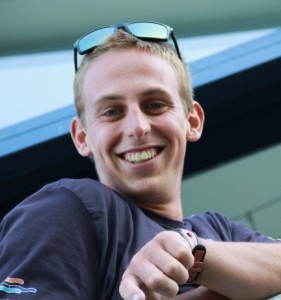 Learning by trial and error: from the first moment that Nicholas Heiner got into the boat he was working to get the most out of a boat. He made himself a spinnaker for his optimist when he was still very young, because 'the fast boats also have one'. In the twenty years that Nicholas has been sailing now, he has gained a massive all-round knowledge and experience in many types of boats.
Campaigns such as the Tour de France a la Voile, set up their own youth sailing team (Team Heiner Pups) and being active in the Olympic 49er class with participations in various European Championships and World Cups. All these activities have led to what naturally was has now become a structured process. Strong commitment to the process and learning as well as improved strengths with its choices have led to the World Title in the strongest Olympic discipline Laser class in 2014. Everything with his two big ambitions in mind: Nicholas goes for gold at the Olympics, but also winning the Volvo Ocean Race is a great ambition.
Nicholas is active at Team Heiner as skipper at events, as well as sailing technical trainer and enthusiastic speaker.